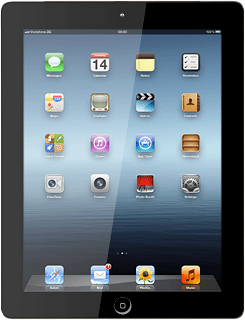 1

Find "Personal Hotspot"
Press
the indicator
next to
Personal Hotspot
to turn on tethering.
If this is the first time you use the function:
Press
Wi-Fi and USB Only
.
3

Change password for Wi-Fi hotspot
Key in the required password and press
Done
.
Turn on Wi-Fi on the other device.
Find the list of available Wi-Fi networks.
Select your device on the list.
Key in your password for the Wi-Fi hotspot and establish a connection to your device.
When the connection is established, you can access the internet from the other device.