Your price plan includes voicemail where callers can leave a voice message when you don't answer a call. You can save the voicemail number on your phone making it easy to call. Follow these instructions to save the voicemail number.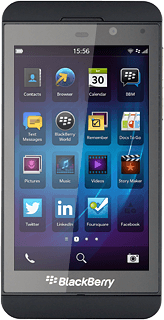 Find "Voicemail"
Press
the call icon
.
Slide your finger down the display starting from the top edge of your phone.
Save the voicemail number
Press
the field
below
Access Number
.
Key in
+61414121121
and press
enter
.
Exit
Slide your finger up the display starting from the bottom edge of your phone to return to standby mode.