Bluetooth is a wireless connection which can be used to transfer files between two devices or to establish a connection to other devices, such as a wireless headset or keypad.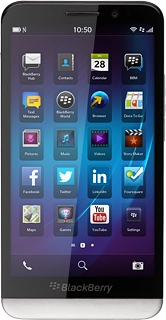 Find "Pictures"
Slide your finger left across the display to open the main menu.
Press
Pictures
.
Select file
Go to the required folder.
Press and hold
the required file
until a pop-up menu is displayed.
Transfer file via Bluetooth
Press
Bluetooth
.
Your phone now searches for devices and after a moment, a list of Bluetooth devices within range is displayed.
Press
the required Bluetooth device
.
Check that the same access code is displayed on both devices and press
Yes
.
The file is sent.
Return to the home screen
Slide your finger up the display starting from the bottom edge of your phone to return to the home screen.