You can set your phone to use a dark theme so you can use your phone in dark surroundings and not inconvenience other people. Furthermore, you can create a schedule for automatic change of theme at certain times.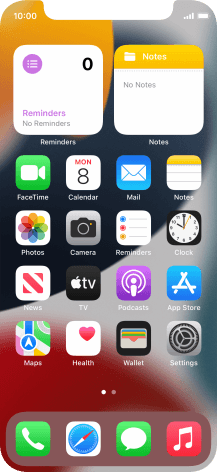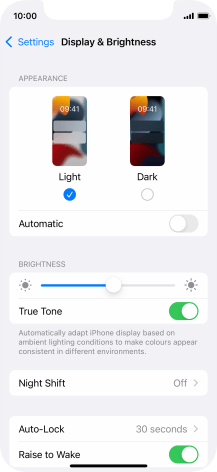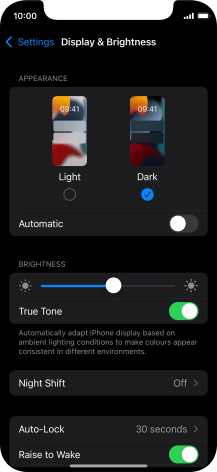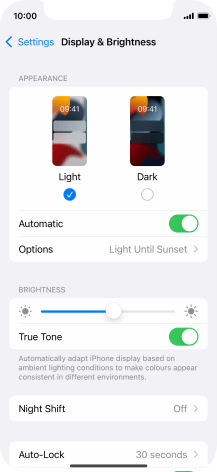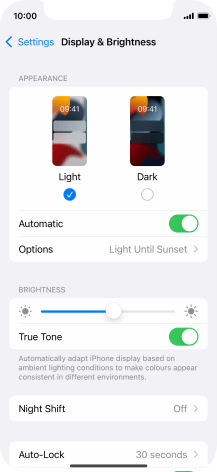 1. Find "
Display & Brightness

"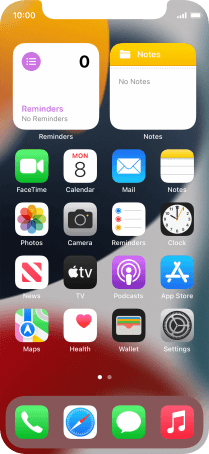 Press
Display & Brightness
.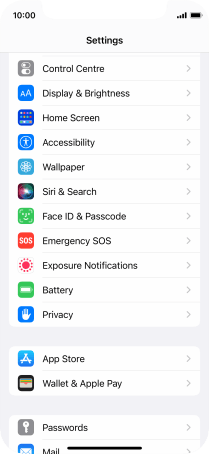 2. Turn on Dark Mode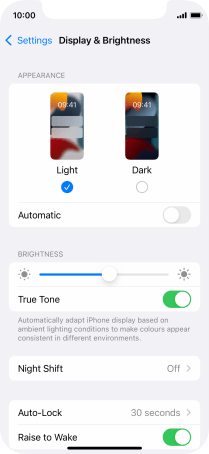 3. Turn automatic Dark Mode activation on or off
Press
the indicator next to "Automatic"
to turn the function on or off.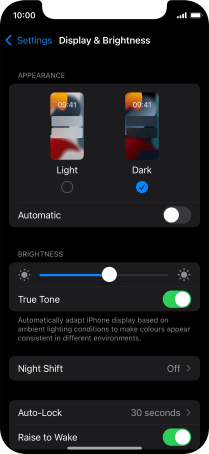 If you turn on the function, press
Options
and follow the instructions on the screen to select the required period of time for Dark Mode.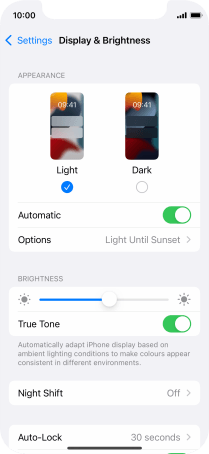 4. Return to the home screen
Slide your finger upwards
starting from the bottom of the screen to return to the home screen.