You can turn request for downloaded apps to track your activity on or off.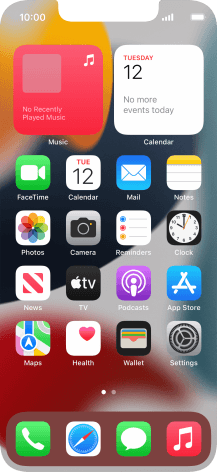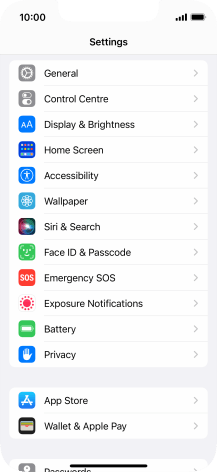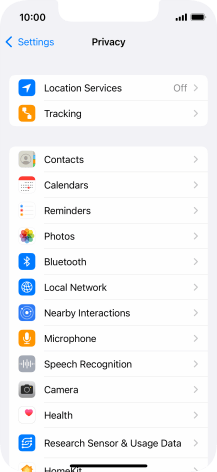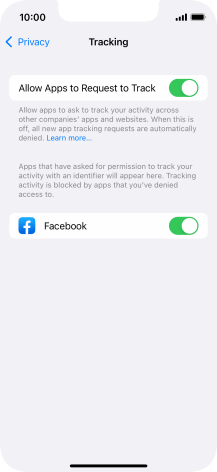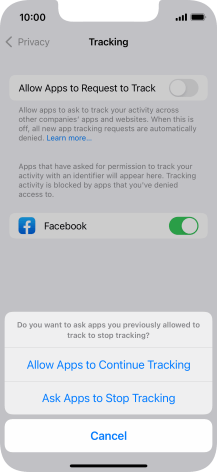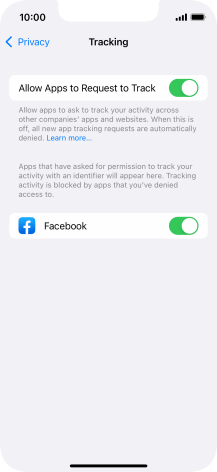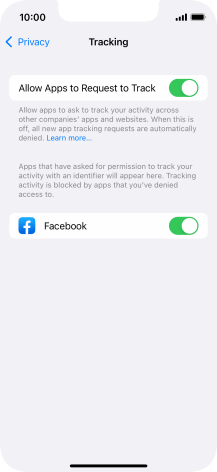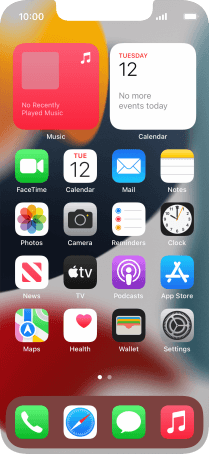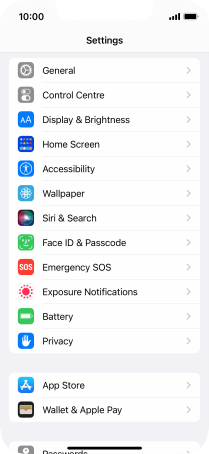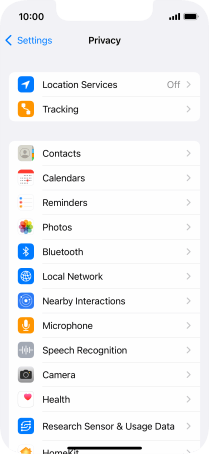 2. Turn tracking request on or off
Press
the indicator next to "Allow Apps to Request to Track"
to turn the function on or off.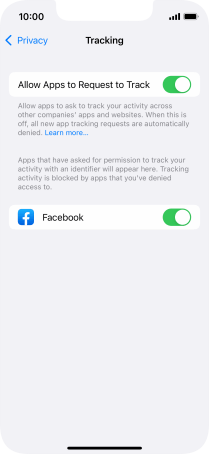 If you turn off the function, press
the required setting
.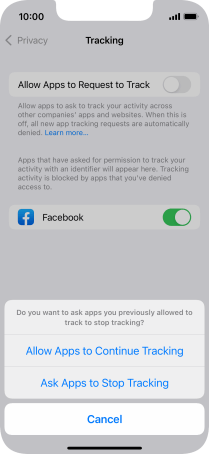 Press
the indicators
next to the required apps to turn tracking request for each app on or off.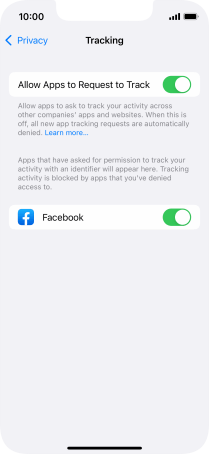 3. Return to the home screen
Slide your finger upwards
starting from the bottom of the screen to return to the home screen.