Using optimised battery charging, your phone reduces the time it spends fully charged which prolongs the overall battery life.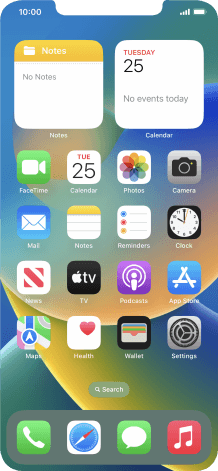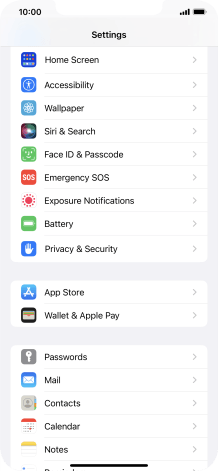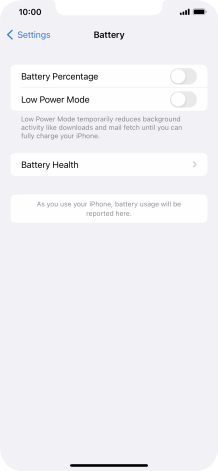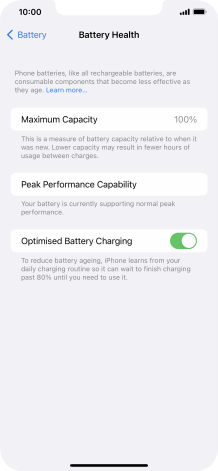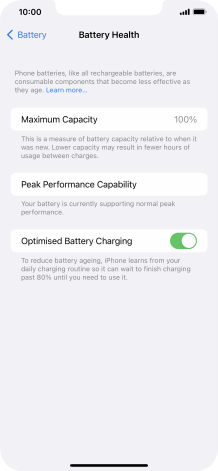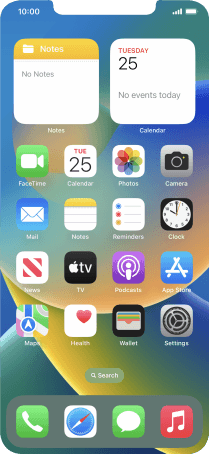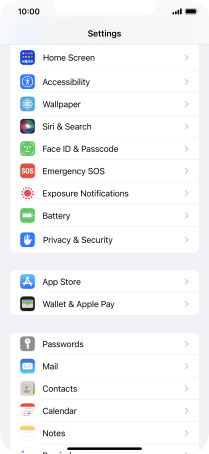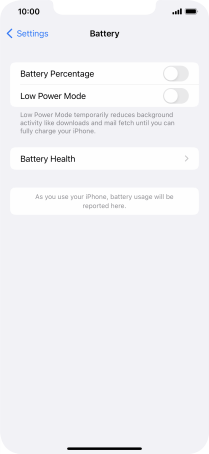 2. Use optimised battery charging
Press
the indicator next to "Optimised Battery Charging"
to turn the function on or off.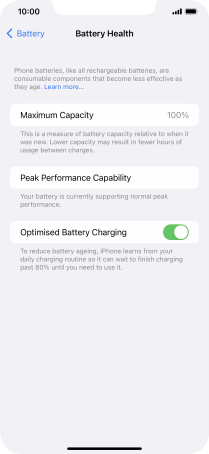 3. Return to the home screen
Slide your finger upwards
starting from the bottom of the screen to return to the home screen.