You can use Wi-Fi as an alternative to the mobile network when establishing an internet connection. This way your phone doesn't use mobile data.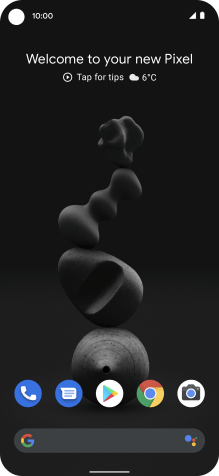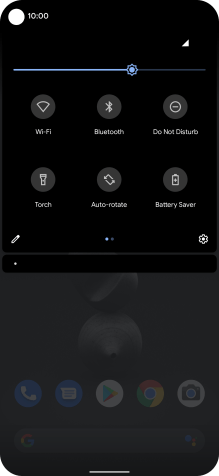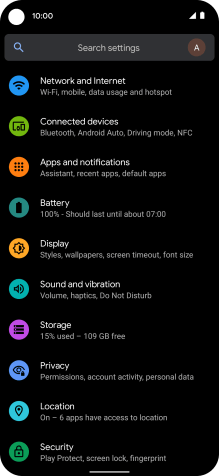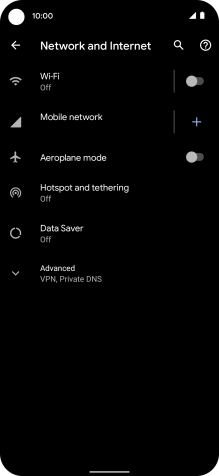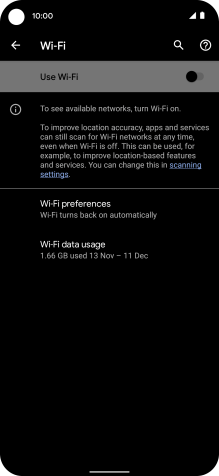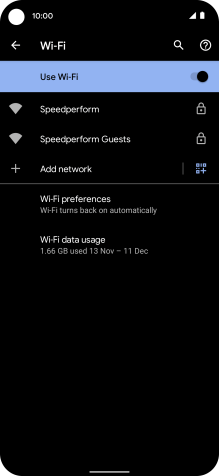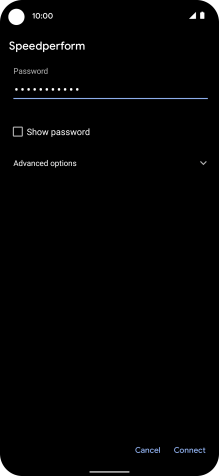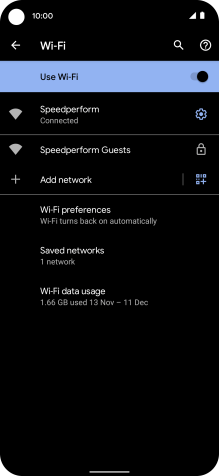 Slide two fingers
downwards
starting from the top of the screen.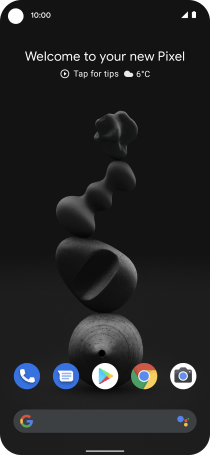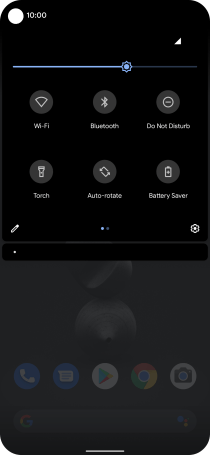 Press
Network and Internet
.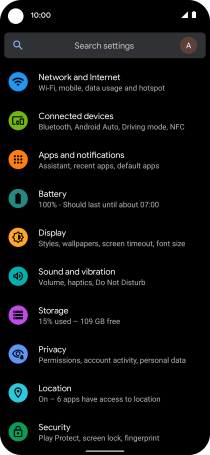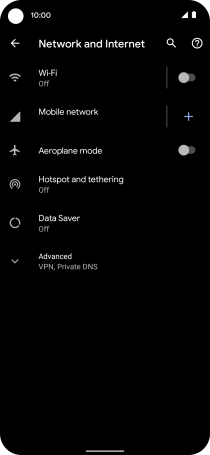 2. Turn on Wi-Fi.
Press
the indicator next to "Use Wi-Fi"
to turn on the function.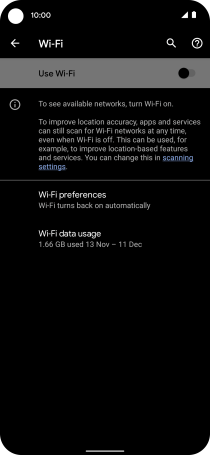 3. Connect to a Wi-Fi network
Press
the required Wi-Fi network
.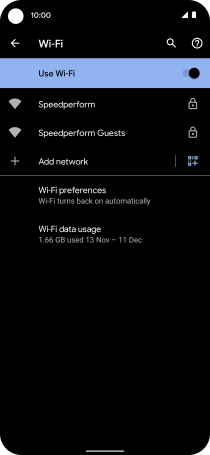 Key in the password for the Wi-Fi network and press
Connect
.
If the Wi-Fi network is password protected, a lock icon is displayed next to the name of the Wi-Fi network. You can get the password from the network provider or administrator.
4. Return to the home screen
Slide your finger upwards
starting from the bottom of the screen to return to the home screen.