If you have problems sending and receiving email messages, you can delete the email configuration and then create it again. Follow these instructions to delete an email configuration.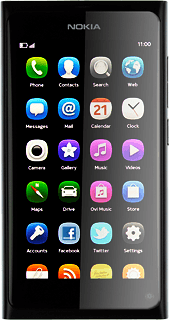 Find "Accounts"
Delete email configuration
Press
the required email account
.
Exit
Slide your finger across the display to return to standby mode.