Follow these instructions to set up your phone for text messaging.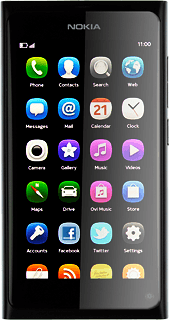 2.

Turn request for delivery reports on or off
Press
the indicator
next to
Receive delivery reports
.
Depending on the current setting, the function is turned on or off.
If you turn on request for delivery reports, you'll be notified when your text message has been delivered.
3.

Save the message centre number
Press
Message centre number
.
Key in
+61415011501
and press
Save
.
4.

Select validity period
Press
Message validity
below
Text messages
.
Slide your finger across the display to return to standby mode.