The message tone is the sound you'll hear when you get a text or picture message. Follow these instructions to select a message tone.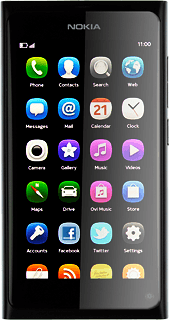 Find "Message alert tone"
Press
Sounds and vibration
.
Press
Message alert tone
.
Choose message tone
Press
the required message tone
.
Exit
Slide your finger across the display to return to standby mode.