You can use Wi-Fi for various functions in your phone that require a data connection, such as internet access. Follow these instructions to establish a connection to a Wi-Fi network.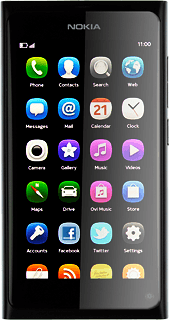 Find "Connect to Internet"
Press
Internet connection
.
Press
Connect to Internet
.
Connect to Wi-Fi network
A list of Wi-Fi networks within range is displayed.
Press
the required Wi-Fi network
to select the tone.
Press
Connect
to establish a connection.
Key in the required access code and press
Connect
.
Exit
Slide your finger across the display to return to standby mode.