You can deactivate data connections when roaming. Only text messages and calls are then available. This is useful if you want to avoid unintended data traffic when roaming. Follow these instructions to turn data roaming on or off.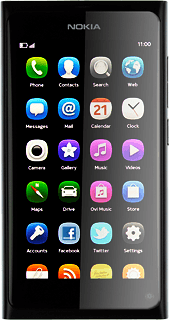 2.

Turn data roaming on or off
Press
Always allow
or
Always ask
to turn data romaing on or off.
Slide your finger across the display to return to standby mode.