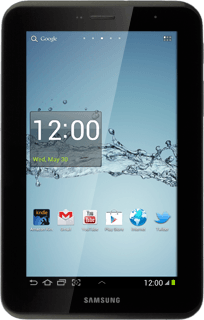 1

Connect device and computer
Connect the data cable to the
device socket
and to your computer's USB port.
Press
Tethering and portable hots...
.
Press
USB tethering
to turn on tethering.
When the box next to the menu item is ticked (
V
), the function is turned on.
An internet connection from your computer via your device is automatically established.
When the connection is established, you can access the internet from your computer.